Cockapoo Solid Silver Portrait Pendant
Posted on
Here's a great project that I had the pleasure to work on recently. Last autumn a customer brought her lovely dog Sally into the workshop. Sally is a gorgeous chocolate cockapoo and I spent a happy while giving her a big fuss and a couple of biscuits in the workshop.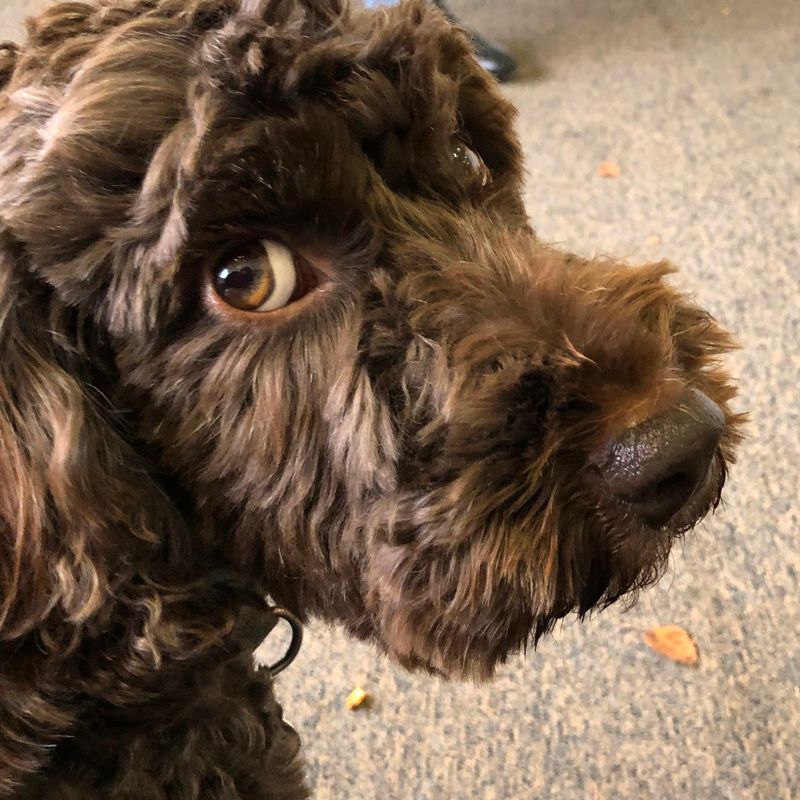 Sally's owner asked if I could sculpt a pendant for her of Sally's portrait so I took a few photos and a few days later I had some sketches to send on.
Sally's owner chose the design she preferred from my sketches and I then started work on the commission. I created the portrait pendant of Sally using a technique which means I can sculpt plenty of texture into the silver pendant – essential for the wondrous curly fur that is so iconic to the cockapoo breed. The final piece was finished, hallmarked and packed up to send in time for Christmas.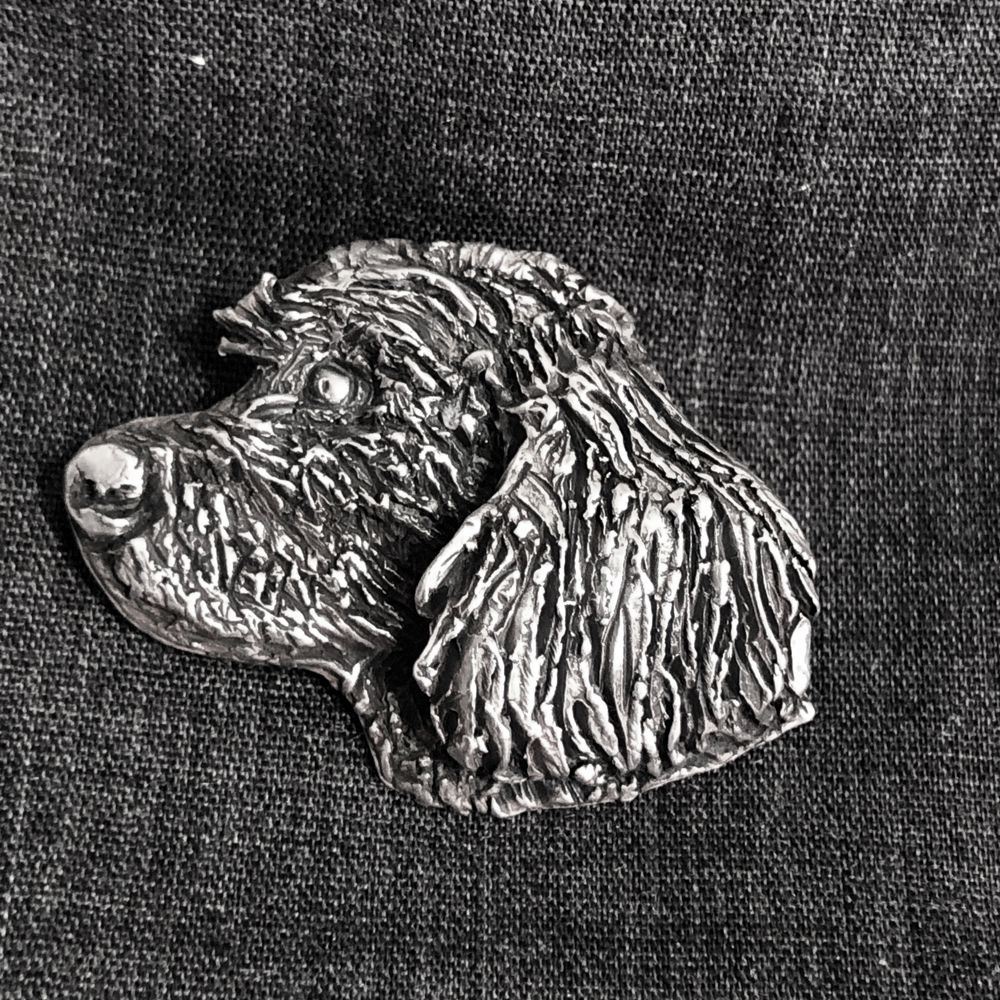 This was a great commission to work on and I was really pleased with the result, as was Sally's owner. I was also thrilled to make friends with another wonderful dog – always welcome in the workshop!