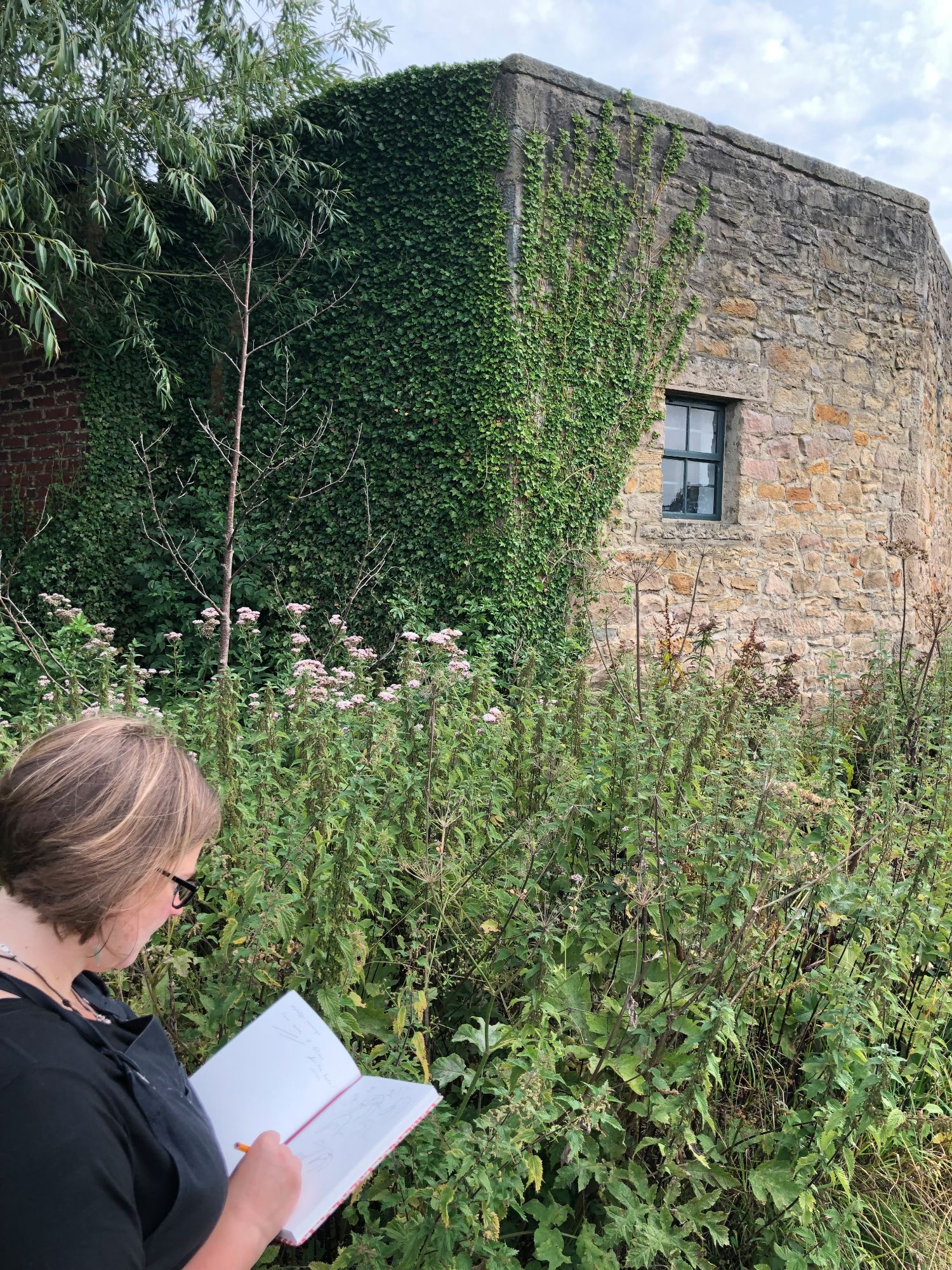 My name is Rebecca Green and I'm the designer-maker behind Rock Paper Silver. My passion is to create unique and beautiful pieces of wearable sculpture and art.
I have worked in the creative industry for nearly 20 years. Since completing an MA in Sequential Illustration and Design at Brighton University, my career has ranged from traditional bookbinding and illustration, cutting edge 3D animation and interactive digital design and now silversmithing and adult education.
I started working in silver in 2012. I find it a thrilling and rewarding way to express my ideas and my creativity. I especially like that the result is something that is decorative, functional and tactile, as well as being formed from precious materials. I am inspired by nature, the seasons, mythology and primitive cultures.
For generations my family have farmed the hills around Bakewell and Monyash and after living for 12 years by the sea in Brighton it was time for me to return home to the limestone plateaus and wooded river valleys of the Derbyshire peaks and dales. In 2011 I relocated back to the Derbyshire Dales where I now live and work, close to the stunning Peak District National Park which forms the inspiration for much of my work.
All my Jewellery is designed, hand crafted and finished by myself in my workshop at Caudwell's Mill, Rowsley. Some of my pieces are distinctly one off items, others I create in a small batch. I'm always adding new ideas to my collection and I hope you'll find something you'll love in my offerings. I also offer bespoke services for those special pieces of jewellery for a loved one or for yourself.