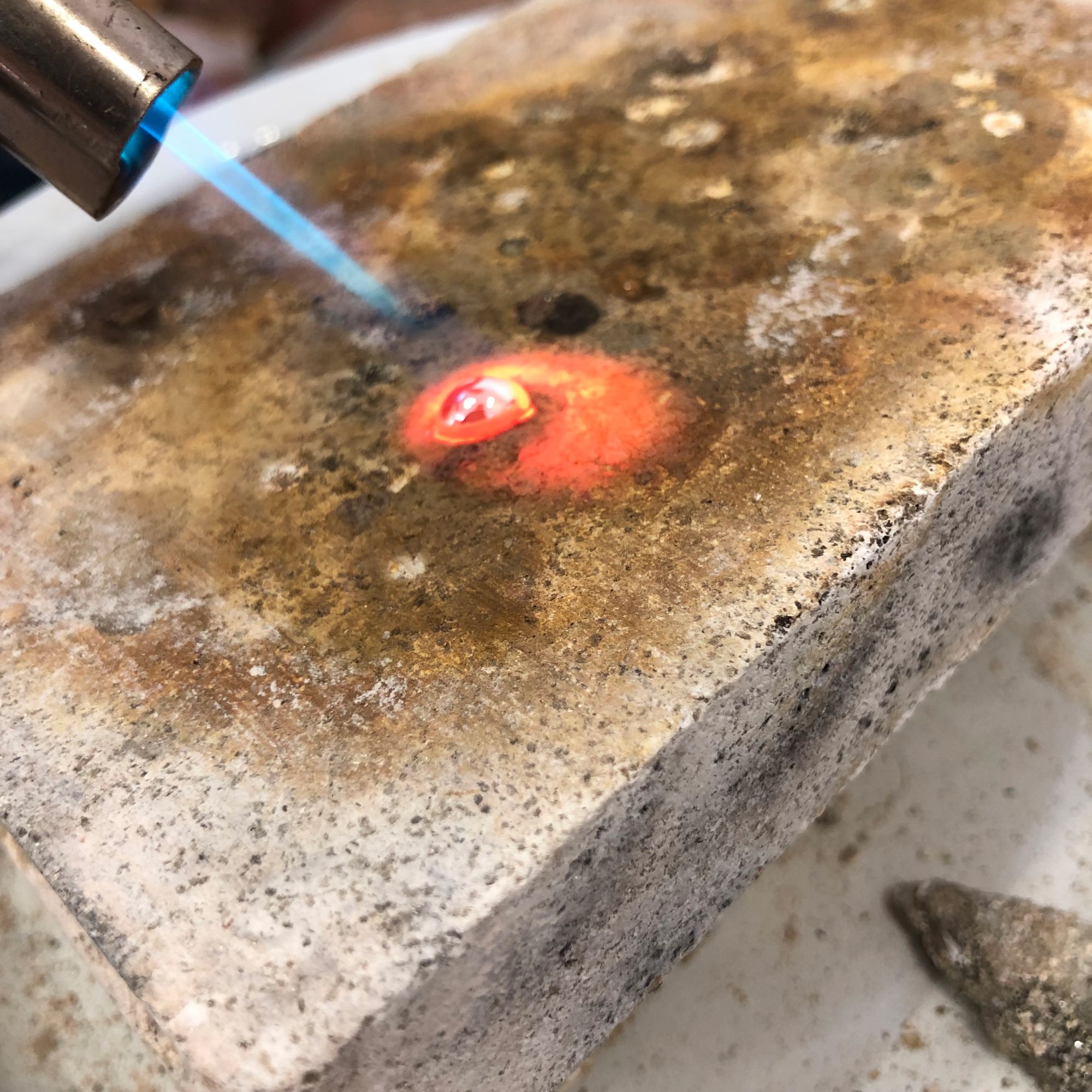 Come and spend the day in my studio at the picturesque Caudwell's mill at Rowsley, near Bakewell and learn a new craft skill and take away your own piece of unique silver jewellery.
In this comprehensive 5 hr workshop you will learn how to utilise silver clay and design and make your own solid silver jewellery that you will take home with you. No experience of silver clay is necessary, all tools and materials are provided for you to discover how to design and make your own piece of beautiful jewellery.
The price includes full tuition and materials. Materials include 7g of silver clay plus sterling silver findings. An adjustable leather or cotton cord is also included if you choose to make a necklace. (Sterling silver chain and larger fittings can be purchased optionally).
The class runs from 10am-4pm with an hour for lunch
Please note that extra measures are in place to make the workshops covid secure; these will be detailed at the time of booking.
21st May 2019
"Thank you so much Rebecca. I have had a wonderful day - going home with a fantastic pendant. I have wanted to work in silver for so long and now I have."
Maureen
30th May 2019
"Well this is my 6th workshop! I enjoy it so much, just keep coming back. Getting more and more adventurous and still learning loads from Rebecca"
Chris
18th June 2019
"What a fab day! Really enjoyable day of crafting and learning a new skill. Rebecca's a very good teacher and extremely approachable. 10 out of 10. Would love to do this again. Thank you."
Fiona
7th July 2019
"Really enjoyable and informative workshop in a gorgeous location. Made 2 beautiful one-of-a-kind pendants that I'm really proud of"
Emily
16th September 2019
"What a fantastic day, lots of time and teaching very good - learnt so much. In the end I made owl earrings, they are great and I am very proud of myself. Thank you, Love Rosie"
16th September 2019
"A very relaxing, theraputic and informative day. All the group achieved successful end products with a lovely calm atmosphere."
Jeremy